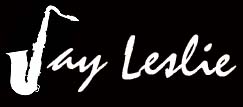 .Jay attended the "real" High School of the Performing Arts in New York, where he learned his arranging and composing skills, as well as the various woodwind instruments he now plays.

Upon graduating, he attended the Berklee College of Music, where he studied performance and further  sharpened his skills as a composer, arranger and producer.

Jay has performed solo on many musical scores for feature films, television programs and on records.  He most recently was called upon to arrange and perform the main title theme for "Oh No! Mr Bill Presents", and the animated series "Spy Dogs", both on the Fox  Family Channel, as well as for "Touched by an Angel" (CBS).

He has also been a Technical Consultant and Saxophone Coach to Ralph Macchio ("Karate Kid"),for the television movie, "The Three Wishes of Billy Grier", Thom Mason  for the pilot episode of "Jack&Mike" (ABC),and Emma Samms in "The New Mike Hammer".

Jay has most recently worked as music coordinator on the CBS daytime serial "The Young &The Restless" has served as musical director for Merilee Rush("Angel of the Morning"); The Coasters ("Yakety Yak" and "Charlie Brown"; and Lenny Welch ("Since I Fell for You"); and has arranged/produced special material heard on "shock jock"  Howard Stern's radio program.

In addition. He has been a performing member of Sha- Na- Na (who appeared at Woodstock), and is a member of The Tokens, who have sold over 15 million copies worldwide of their hit record "The Lion Sleeps Tonight".